Bertha Pleasant Williams Library at Rosa L. Parks Avenue Branch
ADDRESS AND PHONE
1276 Rosa L. Parks Ave.
Montgomery, AL 36108
625-4979
https://www.facebook.com/MCLMCCPL/
HOURS
Monday through Friday 9 AM to 6 PM
Saturday & Sunday: Closed
---
Curbside To Go Kits – Modeling Clay!
All Month
Expand your art skills with three different colors of modeling clay! What all can you create with it? Reseal your clay in an airtight re-sealable bag to keep it moldable or let it air dry and be a permanent piece of art!
---
\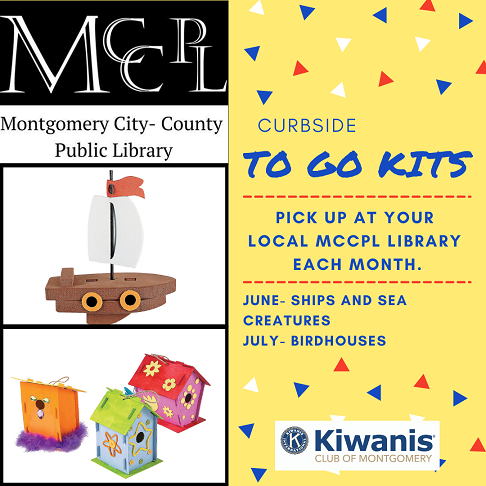 Genealogy Sessions
By appointment only
Pre-registration IS required.
Sign up for a one on one genealogy session with librarian Amy Campbell. She'll show you beginning tips and tricks for tracing your ancestry. If you've already been working on your tree, find ways to digitize your information to keep better track during your research. Email, Call, or come in to set up your 45 minute session. Contact 334-625-4979 or acampbell@mccpl.lib.al.us
---
Novel Colors
Last Thursday @ 6:30pm
Facebook Messenger
Are you interested in comic books? All selections are available on Hoopla Digital with your library card, no purchase required. Message the Bertha Williams Rosa Parks Facebook page (facebook.com/MCLMCCPL) to be added to the group chat. We meet via video once a month, but you're welcome to participate whenever you read something you want to share!
---
Storytime
Join us every Tuesday at 10:00 a.m. on Facebook or YouTube as Ms. Amy shares a new story with you. Or check out one from a previous week whenever you want!
---
Map and Directions

---
---