May 2022
Library Events & Programs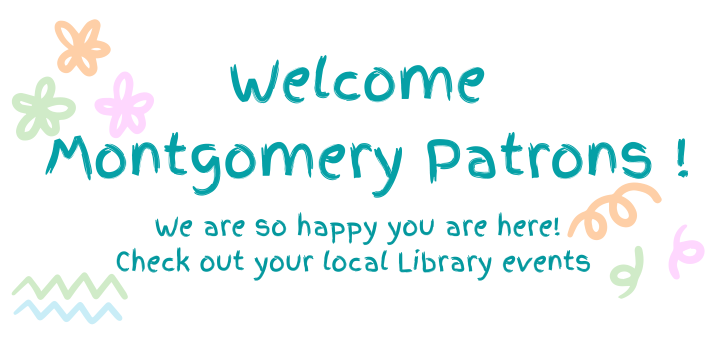 We like to welcome all new and renewed patrons to our community gathering place! Are you are looking for cool and fun things to do with the Montgomery City- County Public Library, look no further!
Click here to find out about our upcoming New Events and Programs for the month!
---
Job Fair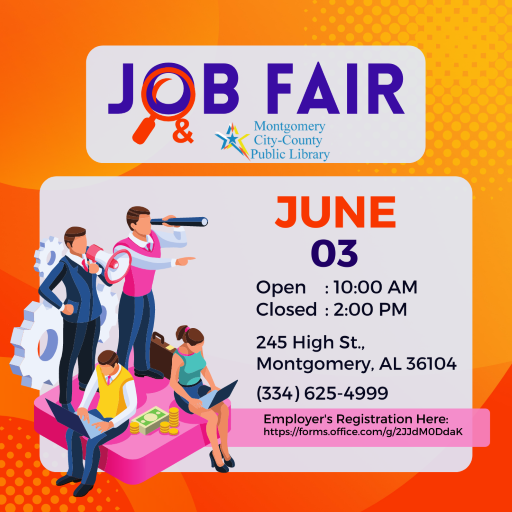 Life is a journey and every day is an opprotunity to find a new career path. Find your new direction at the MCCPL Job Fair. If you are an employer seeking employee's Click here to register today!
---
1000 Books Before Kindergarten 2021-2022
All children who have not yet begun kindergarten are invited to participate and aim to read 1000 books before beginning their schooling. Reading to your child from a young age gives an opportunity to bond with your child and creates learning opportunities that can prepare them for success in school and in life. Keep track of the books read by coloring or decorating our fun reading logs and turning them in to your local MCCPL library. Any book read by parents, siblings, grandparents, librarians, or any other reader can count towards the total, even if you've read it before! The Goal: to read 1,000 books before Kindergarten.
Your child will receive a book at registration. For every 50 books read to your child, they will receive a prize sticker. At 250, 500, and 750 books, the child will receive a book to celebrate the accomplishment. At 1000 books, the child will be invited to a 1000 Books Before Kindergarten graduation ceremony and receive a book bundle for the achievement.
Click here to sign up today!
---